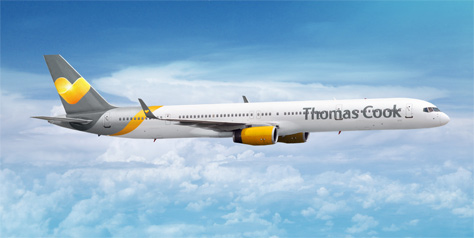 Thomas Cook Airlines.
I have been watching the BBC news channels
regarding the reports of Thomas Cook and
the Chinese investor Fosun with a proposed
investment of £750M.
The BBC was broadcasting that all clients
monies were safe because Thomas Cook has
a CAA ATOL, that is correct, but only for
package holiday clients. But of course it does
not cover for rearranging holiday plans, only for
cancelled flights at the value paid.
Anyone that has booked a flight seat only
product with Thomas Cook airlines is
exposed.
Airlines are allowed to sell flight seats with
out financial protection similar to Monarch
Primera, Cobalt and FlyBMI who all went
bust.
There are exceptions like
Flylolo.com
have financial protection arrangements
in place under the
ATOL
as a flight
only operator.
If Thomas Cook Airlines went bust it would
be similar to Monarch and other failed airlines
where passengers lost money, unless they paid
with a Credit Card and the transaction was
over a £100, then there is the protection of the
Consumer Credit Act of 1973, but only if the
funds were paid through a UK merchant account.
I don't know what arrangements Thomas Cook
have in place so people will have to go into things
with their eyes wide open and use the
precautionary principle.